Introduction
This section is primarily concerned with Dormobiles, all types, but specifically Land Rovers built between 1948 and 1984. The following pages comprise the original web site established by John Hess on Dormobiles: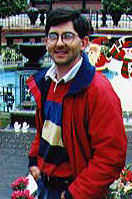 Welcome! My goal in creating these pages is to provide what information I can, about Dormobiles, a motor caravan conversion that was manufactured by the Martin Walter Company of Folkestone, Kent, England. I am very happy to correspond with you and may be able to answer your questions. I am now the US rep for the Dormobile club and I hope to increase the number of US members. Please remember, by joining, we can all interact and help each other. There is also a Dormobile e-mail list that is open to anyone interested in Dormobiles.
Please bear in mind that I have a Land-Rover Dormobile; in practical terms, that fact and the near total absence in the United States of any other kind of Dormobile means I will have very little information to offer concerning Dormobiles except the Land-Rover Dormobile. Please help me: if you have additional information or photos you wish to share, please email me.
Any additional information, or corrections, are welcome.